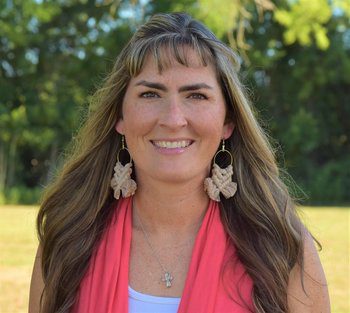 Shannon Matula
Administrative Assistant
Read More
Shannon has been married to her husband, Jason for 15 years, they have been blessed with two girls, Paige and Emilie. As a family, they enjoy playing on the lake, spending time with family and friends, and having movie nights. They have a small farm in Plantersville, that is made up of chickens, goats, dogs, cats, and much more! Shannon's hobbies include crafting, gardening, and anything she can do to help animals.
Shannon believes that you can accomplish great things if you have faith and pray, He will provide everything that you need.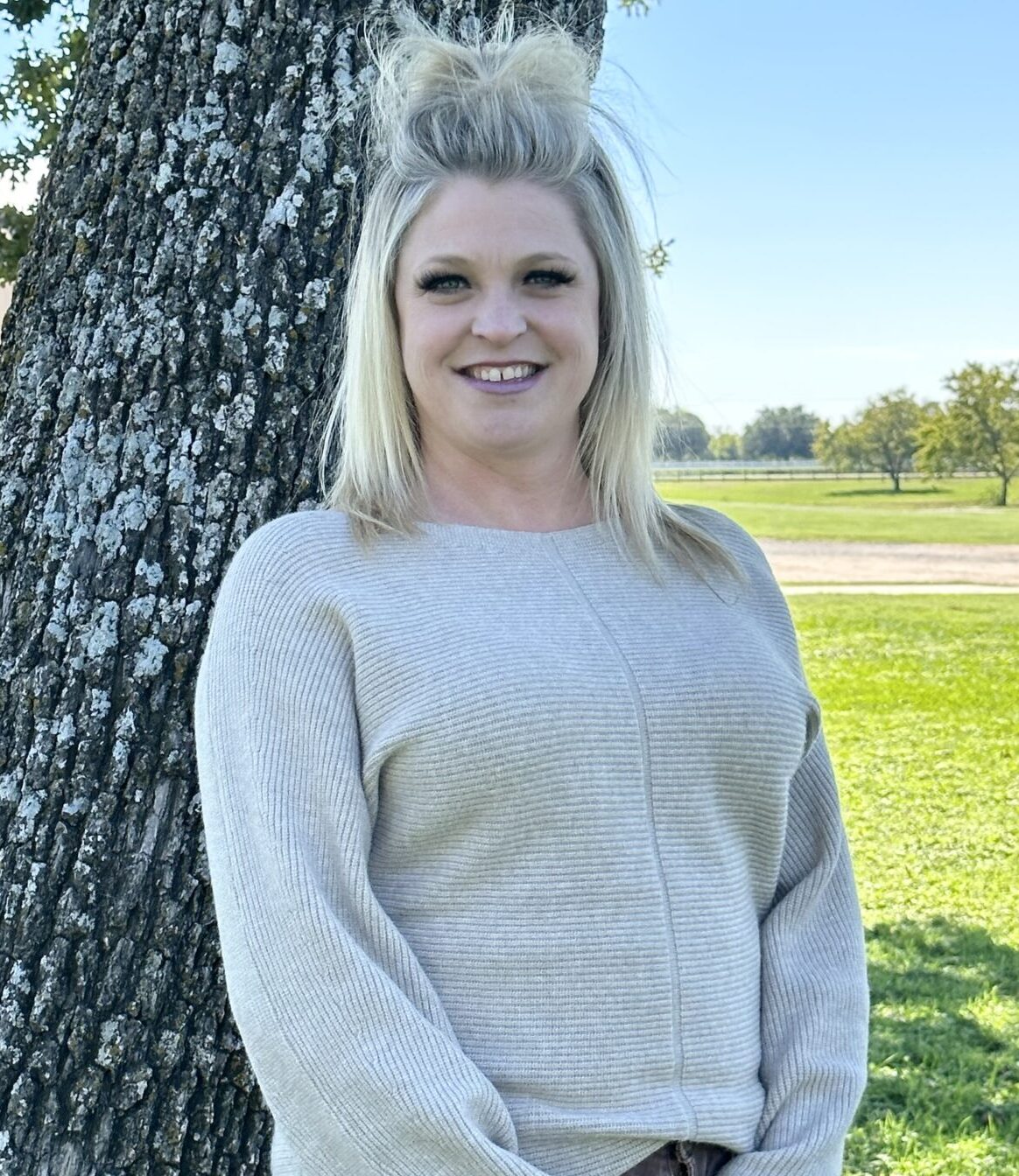 Brittney Smith
Officer of Admissions and Finance
Read More
Brittney Smith has been happily married to her husband, Anthony, for 10 years. Together they have 2 children and enjoy fishing, taking evening golf cart rides, going to the beach, as well as cooking. The Smiths have attended Fellowship of Montgomery for 3 years and truly love living in Montgomery, Texas!
Brittney lives in the daily mindset of "Those who leave everything in God's hands will eventually see God's hands in everything".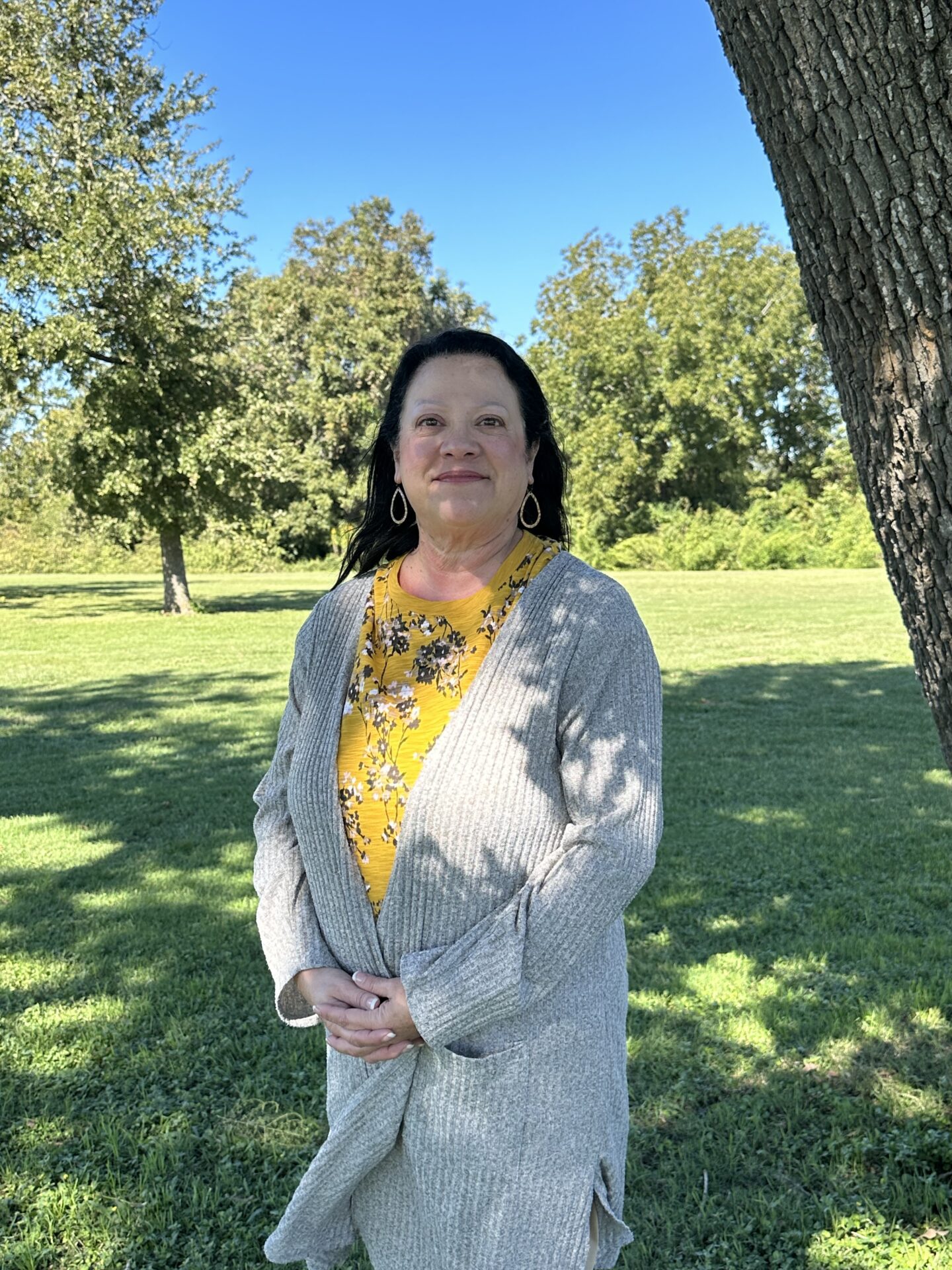 Read More
Mrs. Hancock is a native Houstonian and has lived in Magnolia for the past 24 years. She is a graduate of Sam Houston State University where she received her Bachelor's and Masters's degrees. She taught kindergarten for 30 years before retiring and has also served as an adjunct faculty at LeTourneau University in Houston.
Mrs. Hancock has been married to her husband Mike for 31 years. He too was an educator, who is now retired. They have been blessed with a daughter, Ashleigh, 25, a graduate of Texas State University with a Business degree. She now lives and works in Berkeley, California. Their son, Alex, 23, attends Texas State University and will soon graduate with a Business degree in marketing. Their family has been members of Wildwood United Methodist Church in Magnolia for 16 years.
Mrs. Hancock enjoys spending time with family and friends, traveling, camping, reading, shopping, and decorating her home. She loves working with our youngest students and growing them in God's word. She believes in fostering children in their growth through fun, hands-on, developmentally appropriate activities in a warm, inviting environment.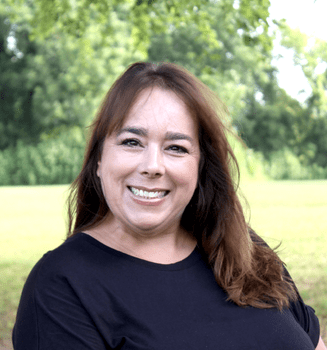 Read More
Robyn Fox, our K5 teacher, grew up in Louisiana but received her degree in Education from Sam Houston State University. She has 25 years of early childhood and elementary classroom experience. Ms. Fox has two daughters and a son-in-law. Kaitlin and her husband, Sam, are both educators in Montgomery Independent School District, and Kennedy is a Senior at Texas A& M University working toward her Master's in Education with a focus on Curriculum and Instruction. Ms. Fox is an avid reader, loves antique shopping, collecting plants, and spending time in her backyard garden with her chickens. She is looking forward to serving the families of Montgomery and helping the children of Montgomery Christian Academy grow in God's word.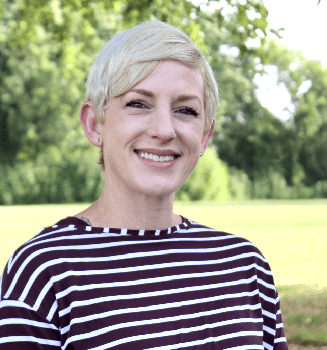 Read More
Mrs. Pendleton grew up in Tulsa, OK. She met her husband of 16 years in College Station, and together they traveled around the world before he retired 20 years in the Marine Corps.
Mrs. Pendleton got her B.S. in English Language Arts with, minor in Secondary Ed. at Chaminade University in Honolulu, HI. There she got her first teaching position at Saint Louis School. She has taught students from 5-12th grade for 9 years.
Mrs. Pendleton has two children at MCA: a daughter, Freya (1st grade), and a son, Charlie (K5). The Pendletons enjoy traveling and camping with friends and family. They are active members of the Fellowship of Montgomery Church.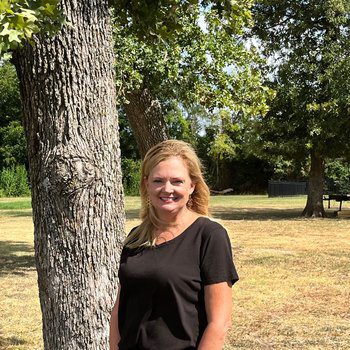 Read More
Mrs. Mellen grew up in Montgomery and attended Montgomery ISD from K-12th grade. After graduating from Sam Houston State University, she moved to Magnolia to begin her teaching career. Mrs. Mellen worked at Magnolia ISD for 29 years, where she taught kindergarten, 1st, 3rd, and 4th grades. Mrs. Mellen felt a calling to Christian education and took a step of faith and retired from public education. For the past 3.5 years, she has been blessed to be at Montgomery Christian Academy. She loves the opportunity to help children grow both academically and spiritually. She is looking forward to her 33rd year as a teacher. Mrs. Mellen is married to her husband, Joel, who is also in education. They enjoy their time as empty nesters, but love to spend time with their three adult children. The Mellens love to travel, camp, and spend time with family and friends.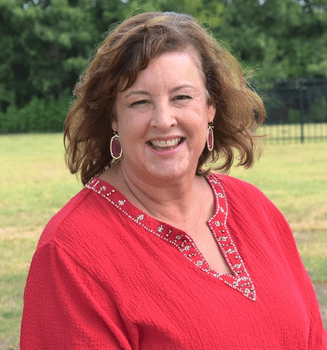 Read More
Mrs. Patterson grew up in Kingwood and has lived in the Conroe area for the past 26 years. She is a graduate of Texas A&M, College Station with a bachelor's degree in Elementary Education. She also has hours toward her Master's in Early Childhood Education at Texas A&M-Commerce. She has taught the lower elementary grades of Kinder, First, and Second for the past 27 years. She recently completed Level One certification through the National Institute of Learning Development (NILD) and spent the past thirteen months providing educational therapy to students with learning challenges.
Mrs. Patterson is married to Bob and they have 3 children and one grandchild. Their son, Trace graduated from A&M and is currently in nursing school. He is married to the lovely Kayla, and they live in West, TX with their 18-month-old son, James. Ryan is a graduate of Lone Star and is working towards a degree in graphic design. Rachel is also a Texas A&M graduate and is interning with Texas Parks and Wildlife before returning to Aggieland for her Master's in Wildlife Conservation. The Pattersons attend Restoration Church Woodforest and are active in small groups, the Re/Engage, and the children's ministries.
Mrs. Patterson loves to swim, hike and bike and spend time with her family, friends and especially their grandbaby! She is also an avid reader, gardener, and workshop junky. She loves to spend her days with young children and relishes all the opportunities to teach them about Jesus. She is excited to join MCA and serve the students and families of our school.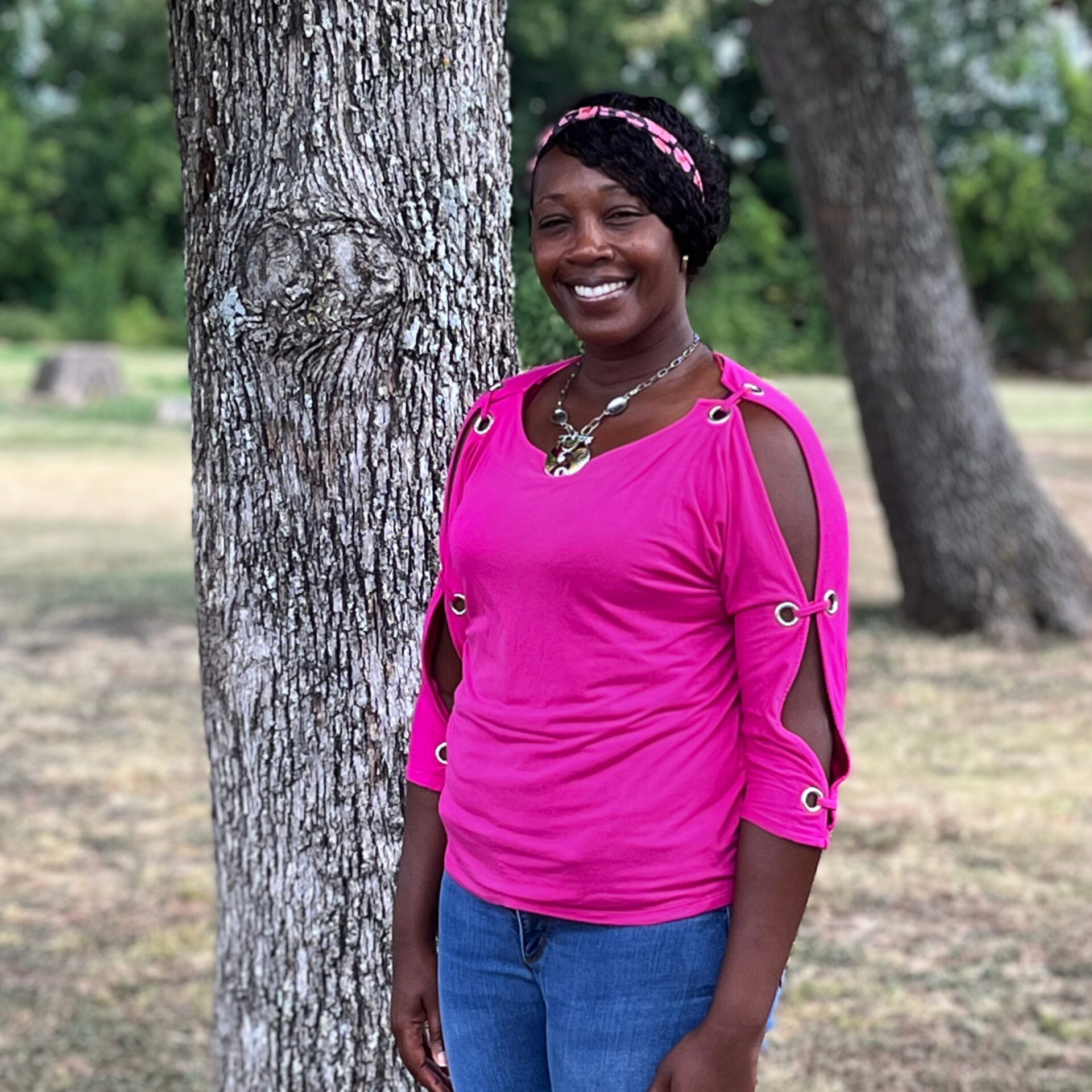 Tomika Davis
3rd|4th Math, Science, Bible
Read More
Mrs. Davis was Born and Raised in Inverness, Florida.  She earned her BA from ST. Leo University and M.ED from Concordia University in ST. Paul, MN.  She has been teaching for 11 years primarily in grades 1st- 4th.  
She and her husband Jason have been married for 19 years.  They have 3 sons Christian, Jadon, and Trey. As a family, they enjoy nature walks, sports, and going to the beach.
 Mrs. Davis is excited to begin her new and exciting journey in TX and at MCA.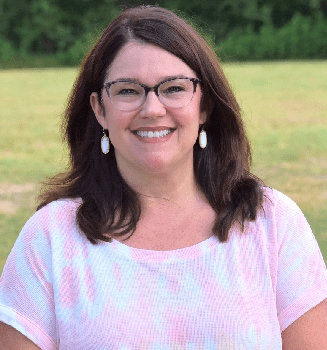 Julie Brown
3rd|4th ELA, Social Studies, Bible
Read More
Mrs. Brown received her teaching and Master of Library Science degrees from Sam Houston State University. She recently retired from Magnolia ISD after 29 years of teaching. She and her husband, Kurt, live in Montgomery where they raised their daughters, Lauren and Kathryn. Lauren is a registered nurse in Austin, and Kathryn is a graduate student at Texas A&M. She and her husband are also pet parents to two very spoiled cats, Snowball and Clyde. As recent empty nesters, they enjoy camping trips in their 5th wheel with friends and family. Mrs. Brown also enjoys baking sweets, particularly at Thanksgiving and Christmas. She is delighted to be joining the Montgomery Christian Academy family and looks forward to this exciting new chapter of her life.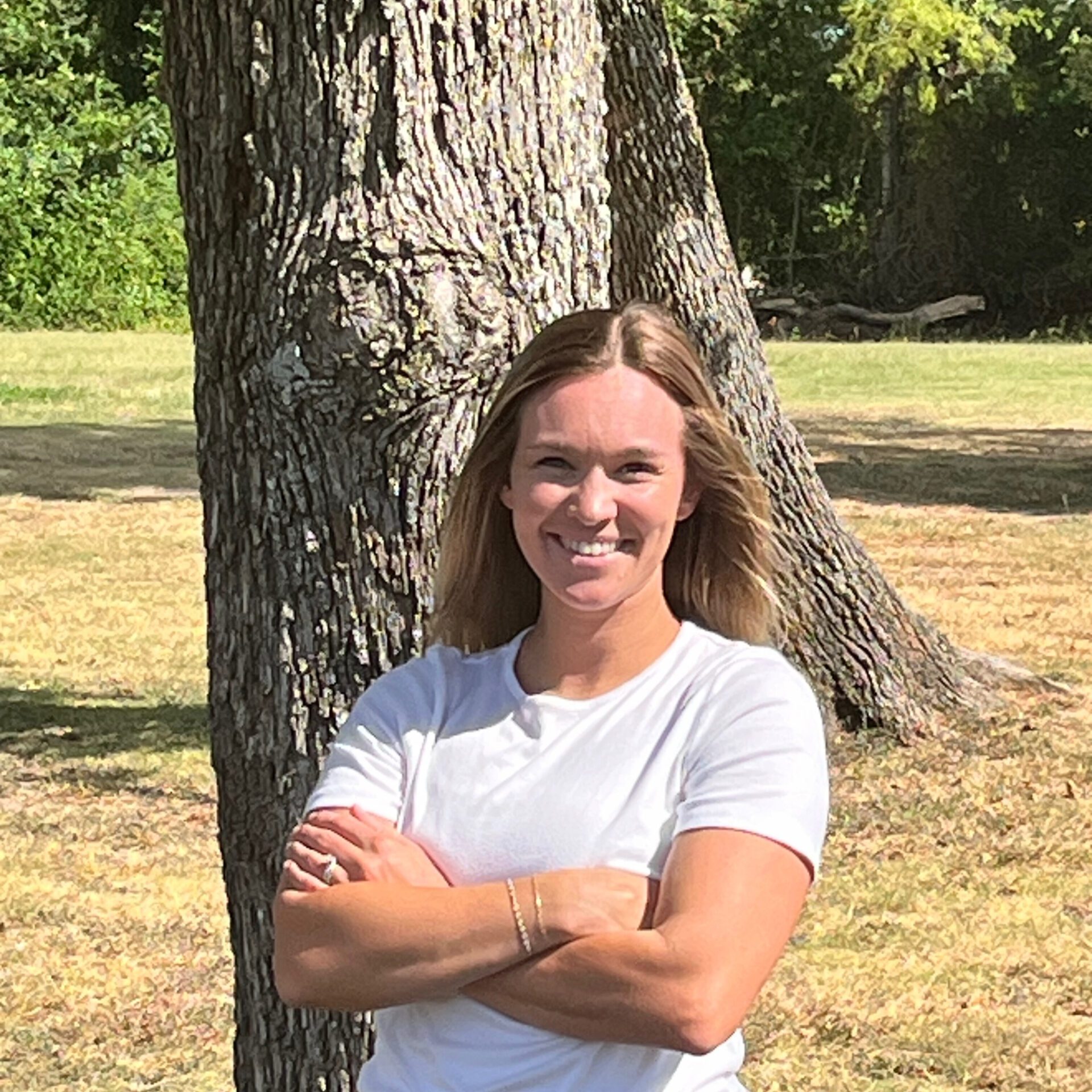 Read More
Hi, my name is Abbey Gentry! I went K-12 in Montgomery ISD, so this is home for me! I graduated from Dallas Baptist where I met my Husband, Jason. We have a little boy named Cohen and just added a sweet baby girl to the family named Paxton. I taught and coached for 5 years in MISD before staying home to be with my littles. The time home was well spent but I am eager to be back in the classroom! When I'm not teaching you can find me outdoors or with the family!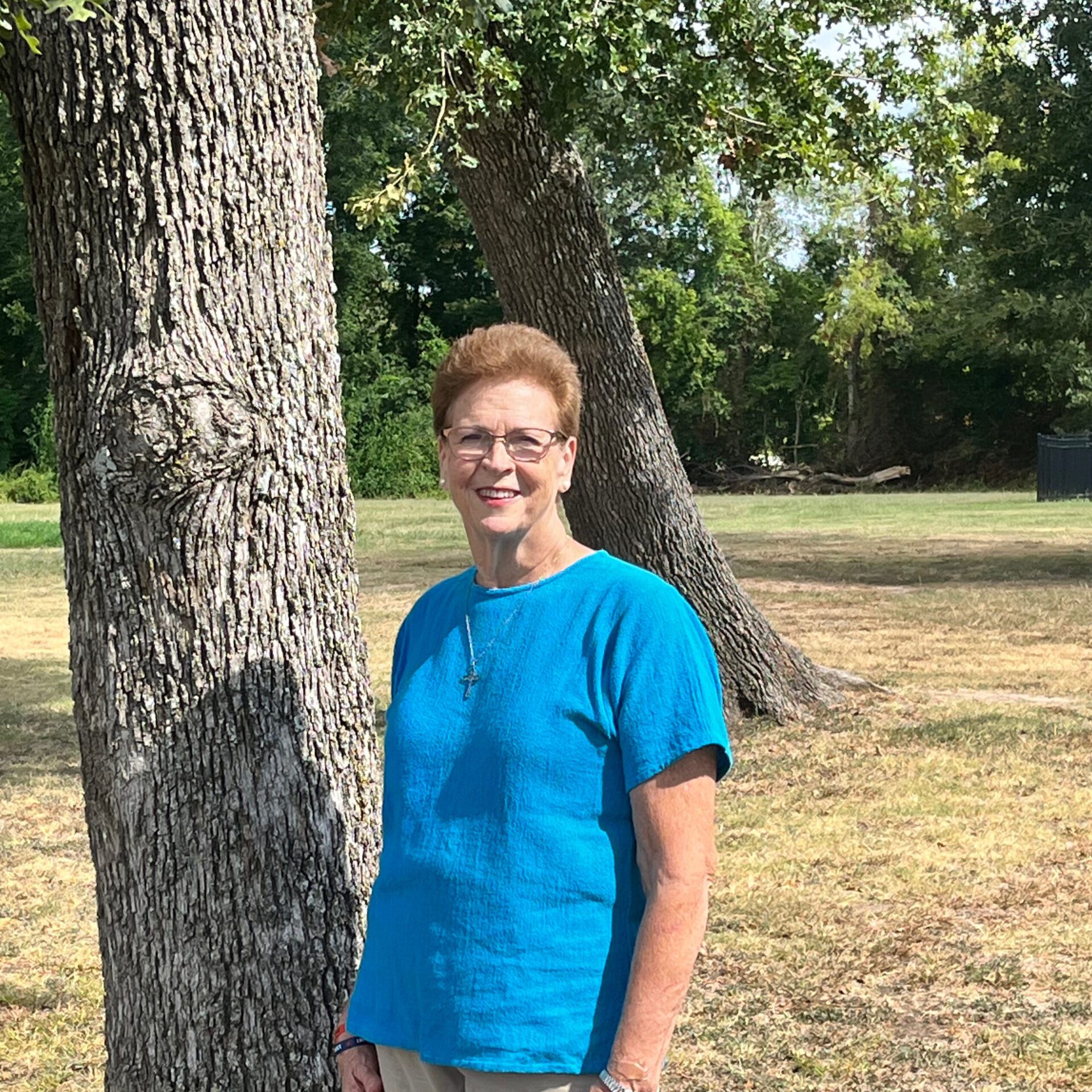 Mrs. Lynda Taliaferro
Substitute|Tutor
Read More
Mrs. Taliaferro was born and raised in San Antonio, moved to Montgomery County in 1970. She received both her bachelor's and master's degrees from Sam Houston State University and was employed in Montgomery ISD for over 30 years.
A rural area in north Montgomery County is now home where she and her husband, Charles, raised twin daughters. Allison and her husband Garrett are in youth ministry at Bear Creek Church in Katy where they are raising Jordan, Addy, and have a baby girl due in November. Tiffany and her husband, Anthony, lives in Princeton, north of Dallas, where she is employed at BAL Law Firm and is pursuing a career in real estate. Anthony works at Salience TMS Neuro Solutions.
Mrs. Taliaferro looks forward to helping MCA students grow in God's Word and in their love for Jesus, as well as working with the awesome staff.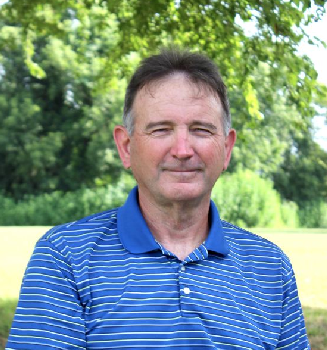 Mike Hancock
Director of Athletics|PE
Read More
Mr. Hancock has been a High school football coach for 33 years and also a varsity football defensive coordinator. Coach Hancock was also a Head Coach of basketball, soccer, and track at various times.
Married for 31 years to Gracie, who has two children, Ashleigh and Alex. Coach Hancock's hobbies and interests include RV camping, traveling, and playing games with family and friends. Mike also enjoys playing golf.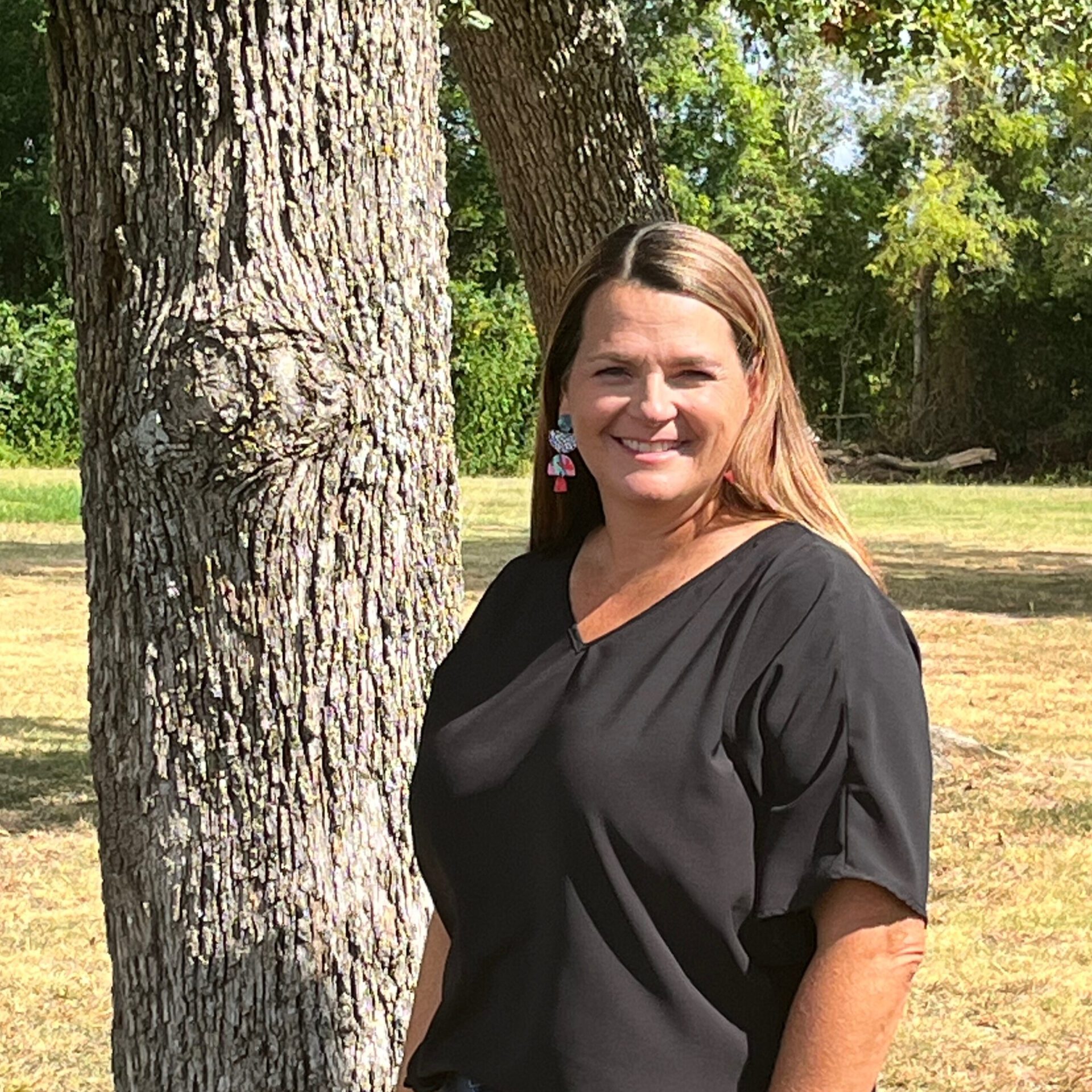 Read More
Mrs. Meadors grew up in Missouri but has been a Montgomery resident since 2006. She received her Bachelor's degree in Art from Hannibal LaGrange University in Hannibal, MO, and her Masters degree in Education from Southwest Baptist University in Bolivar, MO. She taught for 3 years in the public school system, and 12 years in Early Childhood Education/Art.
Mrs. Meadors has been married to her husband, Bradd for 27 years. They have 2 children. McKenna, 19, is a student-athlete at Hill College, and Ayden, 18, attends Texas State University. She enjoys the outdoors, gardening, arts & crafts, watching movies, and spending time with friends and family. She is excited to be teaching multiple grades and sharing her love of art with the children at Montgomery Christian Academy. Mrs. Meadors feels that every student can be successful as an artist if only they have the courage to try. She looks forward to helping her students grow both in their artistic endeavors and in their love of Christ.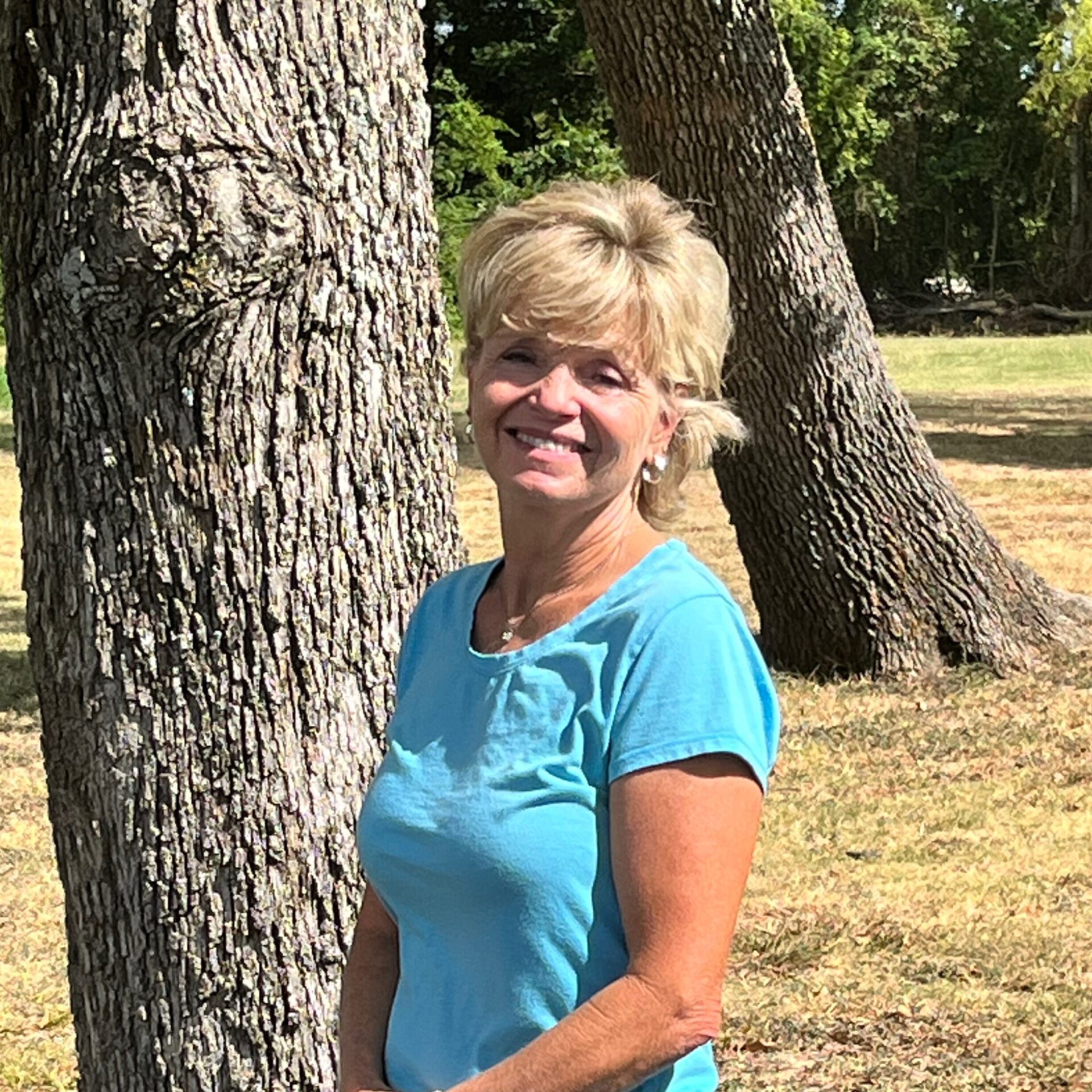 Read More
Mrs. Wright received her Bachelor's degree in Elementary Education and also in Music from Sam Houston State University. She taught Elementary Music for 28 years in the Klein School District where she retired from in 2018.
Mrs. Wright has been married to her husband for 41 years. He is currently a Magnolia Fire Fighter. She has a Son, Daughter-in- law and a precious Grandson that live in Cypress where they own a Construction Co. She also has a Daughter that rodeos and is a Registered Dental Assistant.
Mrs. Wright and family lived in Magnolia for 34 years and 4 years ago moved to Plantersville where they have a small ranch. She loves horses and likes to spend time riding and competing at barrel races and rodeos!
Mrs. Wright loves spending time with her Grandson and being outside with her animals!
Mrs. Wright is excited to join the MCA team and to share the gift and love of music to all the students and families here at MCA.
Palms 100:2 "Worship the Lord with gladness: Come before him with joyful songs."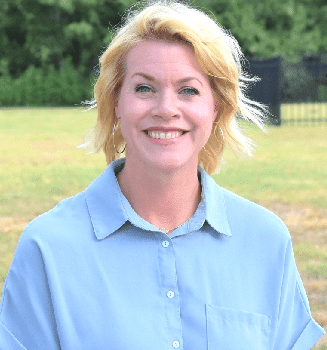 Carly O'Quinn
Chapel Leader
Read More
Mrs. O'Quinn grew up in Houston and now resides in Montgomery. After graduating from Belmont University in Nashville, Tennessee with a BA in Music in 2000, she went to work in the Christian music industry. She and her husband moved back to Texas to raise their family and she started teaching when God called her to homeschool her three children in 2013. Carly taught and served on the board of a local co-op and taught several music classes at a co-op in Spring from elementary age to high school. With one daughter off at Baylor, she is outnumbered by the boys in her family, husband Casey (of 22 years), and two high school, teenage sons. She is passionate about music and teaching kids to love the Lord through music.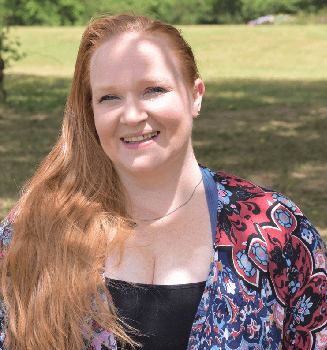 Read More
LaDena has been married to her handsome Navy veteran husband Chris for two years. Together they have three super fun kids, ages 16, 7, and 2 as well as three big lap dogs. They love to host game nights, travel, practice archery and marksmanship in their free time, and attend obstacle course races with their friends. LaDena also makes baked items on the side where she can stretch her creative muscles. Growing up, LaDena was raised as a Missionary and has traveled to many places to share the gospel. Her family actively attends The Ark Church in Conroe, and volunteers on a regular basis. They love helping serve the community at all their outreach events and share the love of Christ to those in need.
Board of Directors
Contact the board:  boardofdirectors@mc.academy 
President – Jordan Austin

Vice President – Jessica Krause

Secretary – Jessica Krause

Treasurer – Ray Clopton

Member – Ronnie Christian

Member – Jeremy Gonske

Member – Mallory Kirby

Member – Randy Roan 

Member – Dale Talbert